Welcome to the Free Counter
We are currently rebuilding this site to include a lot of new fresh counters, obviously this does take a little time:) if you have found your way here by a search engine or a link somewhere please don't despair we have included some links below to other great counter sites as follows:
Please select a counter you like (by clicking on it below!)

Solid Image Types (Use anywhere including myspace and mobile phones!)

original:

links:

odmeter1:

greenyelo:

Animated Java Types (These are not myspace compatible!)

animballspiral:

animflash:

animonesquare:

animhoops:

More

Page Background Color (Java Assisted)

However: The Shape of things to come!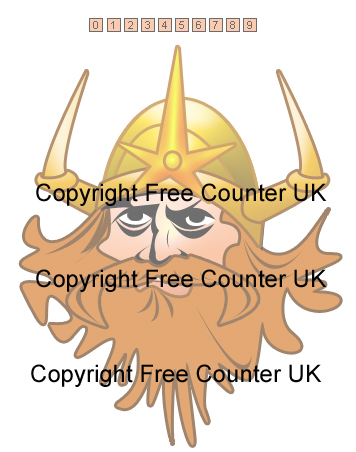 Saxon Warrior (good likeness) me of course:)
In the interim please use this site above for all your webpage counting needs and please re-visit here again soon We promise you won't be disappointed:) , if you had an old counter with us your counter is still running in the background and still has all it's original functionality including your statistics.

We are also hoping to have the new site up and running within the next few months with a fresh new appearance, and we do appreciate your continued support and look forward to shortly continuing that support and our good name and most of all thanks to all of you:)
Any problems please do not hesitate to contact me.
Paul